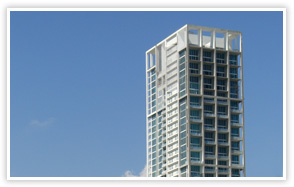 Located in downtown Miami and spanning more than 30 acres, Bicentennial Park lies east of Biscayne Boulevard and a bit south of the I-395 expressway. This city owned commons is comprised of over 2,500 feet of picturesque bay walk and the FEC (Florida East Coast Railway) walkway offering splendid views of the city, Watson Island and the Port of Miami.
The future of Bicentennial Park was discussed at its charrette as well as several public assemblies spearheaded by the Urban Environment League (UEL) in an endeavor to revamp the park and bolster the movement dedicated to conserving and augmenting the public parks throughout the city. This gathering took place just prior to the conference between city commissioners, the owner of the Florida Marlins and local community members who sought to prevent the creation of a baseball stadium within the park and thus reclaim its status as the leading communal park in South Florida.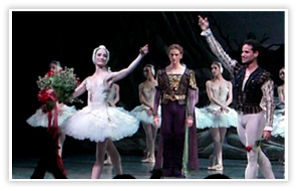 On April 2, 2000, the Miami city commission officially passed a resolution to renew and proclaim Bicentennial Park the "premier public park". During this time, the Miami Art Museum and the Miami Museum of Science conducted a multi-year funding and site analysis intended to spur the development of original, first-rate institutions at the park. In July of the same year, the two organizations mutually reached a resolution to collaborate on the creation of "Museum Park Miami" in Bicentennial Park.
After the creation of the Bicentennial Park/Waterfront Renewal Committee by the Miami city commission and in conjunction with the city's planning department, the urban design firm of Dover, Kohl and Partners (Dover Kohl) were given the task of proposing three options for the park based on public input in what would become the Bicentennial Park charrette, which was held on February 10, 2001 and was attended by more than 300 individuals who contributed and demonstrated their support at the daylong conference.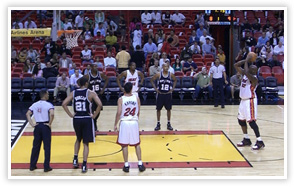 At the end of the Bicentennial Park charrette, Dover Kohl had three distinct proposals ready to present to the city commission comprised of three distinct ideas that each reflected the local community's vision: a cultural commons with dual museums, a mixed use option involving retail and one of entirely open space.
In October of 2001, the city commission proposed a citywide referendum for the $255 million Homeland Defense/Neighborhood Improvement Bond issue in anticipation of Bicentennial Park's impending redevelopment into Museum Park. The bond program explicitly includes $3.5 million for both museums as a challenge grant for pre-development and planning costs and $10 million for the improvement of Bicentennial Park's infrastructure. One month later on the 13th, the referendum was subsequently approved by voters. The following year, the city officially chose the option of a cultural commons which would come to be known as "Museum Park".
The Cooper, Robertson & Partners design team were ultimately given the responsibility of designing both the park and the site as well as planning the guidelines for the dual museums.